Bagel Cafe
Best Breakfast, Hangover Cure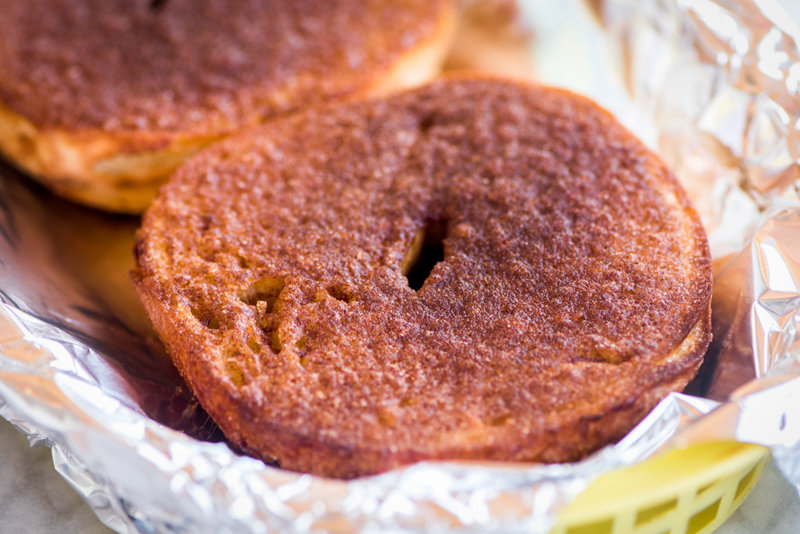 It's Sunday morning and although the weekend allured you with the glory and grandeur of an I.V. rager, the magic has gone and she has left you abandoned and with a migraine. You are unsure of your next move because one wrong step could send you rushing to the toilet for comfort. It seems like the world will never be the same. But there is a light at the end of this dark road; Bagel Cafe sits waiting for you like an old friend judging you for your life choices who wants to say 'I told you so' but will still comfort you because they have your best interest at heart and only want you to be happy.
This year, many of you have shared this experience because not only did Bagel Cafe win Best Breakfast but also Best Hangover Cure. To me this comes as no surprise because Bagel Cafe has become an important part of my life in I.V.
I love breakfast food, it's probably my favorite meal ever. Morning, evening, night: there's nothing like a good scrambled egg to perk up your spirit. This is how my love affair with the "Eggle" came to be. I always get the original "Eggle" on a galaxy bagel, with cheddar cheese. Its warm and inviting persona begs me to take a bite! The egg is fluffy and oozing with a stringy and rich  cheddar cheese melt. The bagel is warm and fresh and covered in just the right concoction of sesame and poppy seeds, garlic and onion powder and salt, to create a flavor sensation that puts my tastebuds into overdrive. This bagel sandwich is filling and helps soak up all the sin and shame of Saturday night while still feeling pretty guilt-free and satisfying. The "Eggle" can be prepared with meat as well. Or, for those of you looking for something a little more complicated, Bagel cafe offers nearly 50 different menu items so you can find something to appeal to your appetites.
When my mouth is craving something a little sweeter I venture into a classic yet cinn-fully good menu item. Sex on a Bagel is rightly named; it's purely orgasmic and no one can resist its temptations. A cinnamon glazed bagel drizzled with melted butter and sprinkled with cinnamon sugar, imagine if a churro reincarnated itself into a beautifully balanced bagel. This would be its end product. It's simple and light enough to feel as though you didn't just stuff yourself. Plus the price couldn't be better when you can have this glorious concoction for under four dollars!
The atmosphere is also something to celebrate, a laidback staff streams workaholics on their flat screen while cracking jokes and belting classic tunes to the radio. The guest come from all sorts of walks of life from the professional business woman grabbing her "Hampton," to the barefoot surfer dude snagging up a "Pinche Ester" or even the family bonding over their "Hannah Bananas," Bagel Cafe epitomizes the friendly and accepting community of Isla Vista.